Sekoia Services is committed every day to Corporate Social Responsibility (CSR).
Corporate Responsibility of Organizations Definition by the ISO 26000 Standard 
"Corporate Social Responsibility (CSR) is the responsibility of an organization for the impacts of its decisions and activities on society and the environment, through transparency and ethical behavior that :
To define the scope of its social responsibility, and to identify which issues are relevant and significant for them to address in a prioritized manner, companies must address [all] the following "core subjects": organizational governance, Human Rights, labor practices, the environment, fair operating practices, consumer issues, and development of the community and society."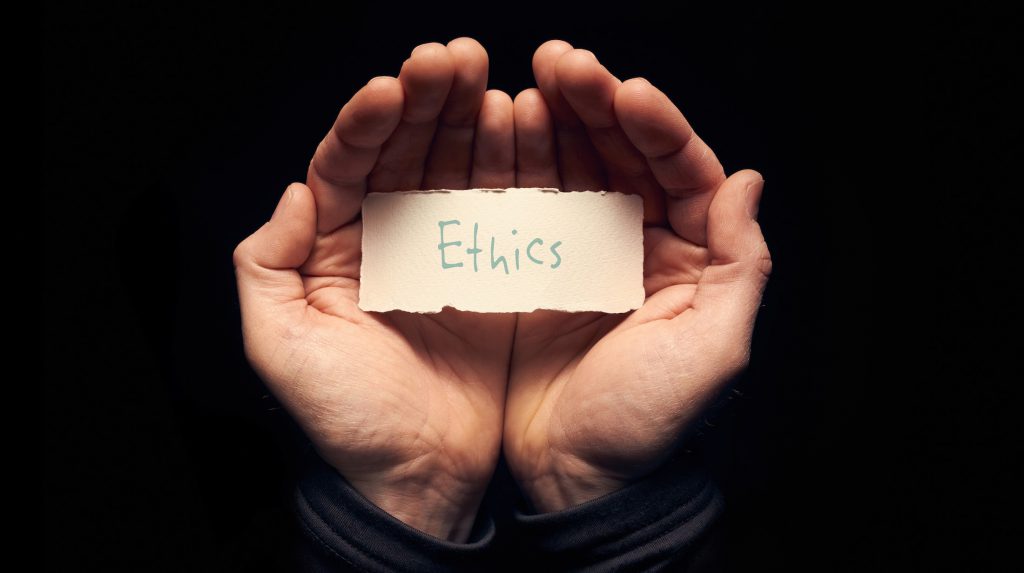 Our Everyday Commitment
CSR is at the heart of our organization.
In collaboration with the Office Cantonal des Assurances Sociales (OCAS – Cantonal Office of Social Insurance), we offer inclusive measures for marginalized individuals to re-enter the work force.
We ensure that our values and principles are applied on a daily basis, both internally and with our entire network.
Our human resource management policy places great importance on the support and development of our teams.
We are committed to ensuring that our permanent and temporary colleagues are trained.
Because of our central position in the employment market, a work health and safety policy is an integral part of our organization.
Our values are carried out in our actions, specifically in the promotion of diversity and equal opportunity and the resistance to any form of discrimination.
Our company values respect for the environment and we are devoted to educating our colleagues and partners on the different issues of sustainable development.
Faced with integration difficulties or the need for professional redevelopment, they came to work with Sekoia Services and have shared their experiences.
grade
My experience with Sekoia has been more than an important professional stepping stone.
The whole team provided me with enormous professional and personal help.

I am and I will always remain touched by all your kindness, your kindness, your dedication so that people can regain confidence in themselves and continue their professional lives with a smile.

These words can't illustrate how moved I am to have met people like you all.

A.G.
If I had to define my arrival at Sekoia, I would say: "Come as you are." That applied to all interns.

We come here with various fears, worries, and other feelings. We are welcomed, despite all this, with great kindness; there is no judgment.
With the utmost discretion, Sekoia assessed the physical, mental and emotional damages in our activity, which is temporarily protected.

We find that we are taken under the wings of a team, there to listen to us, with big smiles. Sekoia takes into account our emotions, our exhaustion, and our social needs, with a team of professionals that are very compassionate.
The team evaluated our progress, qualitatively and quantitatively, but without forcing it. They take care of us every day, even if it is not always seen.

Even if we are not yet truly in the work force, our situation being protected, we are finally entering the realm of possibility.

Fundamentally linked to the requirements for re-entry into the workforce, the experience is deeply compassionate, the managers are always there to listen to us. I could never find the words to thank the Sekoia team.
Following a difficult operation, at 53 years old, I had to ask myself about redevelopment.
It was a very difficult task for me because ever since I was very young, my only goal has been catering. What's more, these last 38 years in catering have been enriching, motivating, and rewarding for me.

After some personal work to accept the situation, I had the opportunity to be taken on as an intern at Sekoia.
Thanks to a very warm welcome and an organized and personalized interview, they were able to help me, for the first time, to understand my abilities and my expectations. Then I was able to reflect on the situation which allowed me to refine and determine different options.

Following that, I felt calmer about starting a new commitment. This seemed possible despite my age and the stress that I felt about this reintegration.
Very quickly, I was able to find a routine, which I really appreciated because I wasn't happy not working and I was really excited to challenge myself in a new environment. Plus, I was able to do two internships to help me assess the two different directions that I chose. The possibility of doing two internships was really essential choice for me.

Even up to today, I have been very well advised, supported, and coached with professionalism.
Anytime I have a doubt, I ask for a meeting. It is constructive, I feel relieved and there is always interest in my well-being during this recovery.
At Sekoia, I never felt like an intern but rather like an employee that was going there to work.

Different managers are there to listen and to propose any adaptations for reintegration in a very kind environment.

The different services proposed by Sekoia allow interns to accomplish something and to have confidence in themselves. I was able to get back in the saddle and Sekoia valued my work.

Regaining confidence in myself was one of the factors that I developed at Sekoia that allowed me to advance. It wasn't easy every day, but being heard and the discussions that I benefited from made my reintegration less difficult.

The mutual help between the staff and the interns is as important as each one's needs. The fact that the different workshops were in the same compound made communication possible.

There was no judgment and the interns advanced at their own pace. The managers helped us and did what they could so that we could advance.

Sekoia listened to me, and gave me the ability to believe in and assert myself.
Following serious health problems, and at the age of 48 years old, I had to consider professional redevelopment. I needed to regain confidence in myself and rediscover my skills.

I had the chance to do an internship at Sekoia that not only allowed me to reconnect with professional life but also to be supported, guided, and listened to in my new task.

The connection, the kindness, the expertise, and the warmth of the team quickly helped me get out of the hole I was in and filled me with energy for my new life.

I'm proud that I succeeded at this redevelopment and that I can express my gratitude to Sekoia.
I can't help but be happy, because now I am back in the workforce and I can share with others what Sekoia offered me.
I had the opportunity to be supported for my professional redevelopment in the area of human resources by Sekoia Services SA. First, I did an internship for several months at this company to familiarize myself with the different HR and administrative tasks. Then, Sekoia offered me an external internship with a partner company, an internship that lead to a permanent job.

I thank the whole team for their kindness and professionalism. These people welcomed me on my arrival and very quickly put me at ease. They helped me expand my skill set, to regain confidence in my abilities. They give good advice that is personalized so that interns are well guided in their new career.

I would like to thank them again and hope that the Sekoia team, which is in full development, continues on.
Following a long bout of unemployment, my first internship at Sekoia allowed me to pursue a new professional activity in a protected environment.

Thanks to these personalized working conditions, an active and kind mentoring, I was able to accept my limits to better identify my abilities. The progression and gradual complexity of the tasks offered allowed me to regain confidence in myself.

Today my work capacity is stabilized, and I am starting to think about my professional life supported and advised by individual coaching.

Now I approach the future with calmness and anticipate professional redevelopment in an area that motivates me.

Sekoia was a great opportunity for me!